Unique Photograph of a BART Train
by Robert P. Townley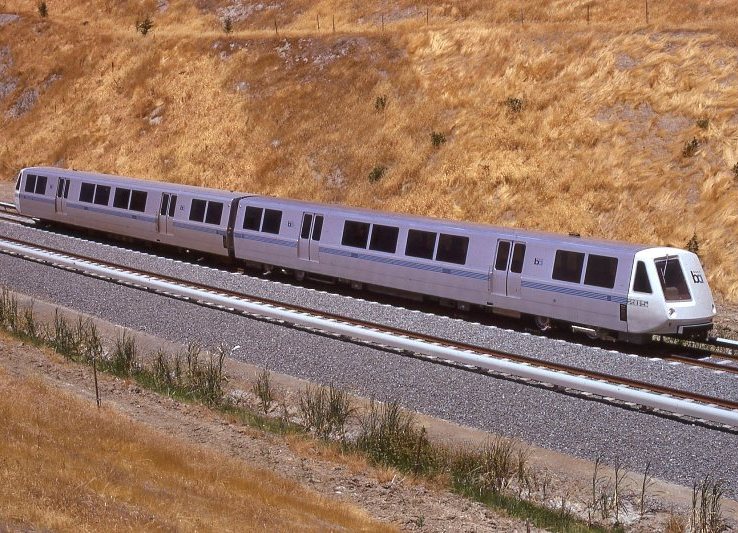 At the time of this photograph, Bay Area Rapid Transit (BART) was operating revenue service only on Mondays through Fridays. The location is between Lafayette and Walnut Creek stations. The train is on the inbound (C2) track, and was being used for train control testing at the time. The photograph was taken by Robert Townley, a train control engineer on the BART staff on Saturday June 9, 1973.
All right, so it's a beautiful picture. What makes it "unique"?
To assure detection in the train control system and for other technical reasons,
BART never runs trains on the mainline less than three vehicles in length.